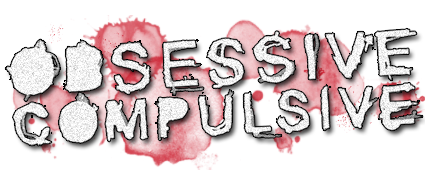 NEWS GIGS MUSIC IMAGES STORE PRESS BIOGRAPHY CONTACT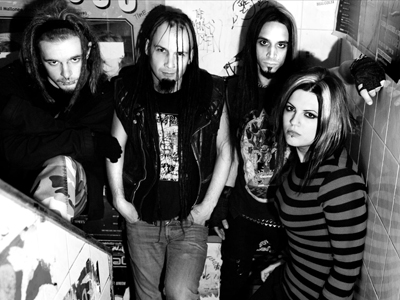 "Anger, energy, intensity, belief… these are the essential ingredients in all great rock 'n' roll and Manchester's Obsessive Compulsive have them all in abundance. With their debut full-length album, Dreams Of Death and The Death Of Dreams, this young band are poised to make a huge and lasting impact on the UK rock scene and, if there's any justice, far beyond.
This fiery four-piece were a distinctive musical force from the start. With a vastly diverse array of influences to draw from, the four members of the band set about brewing up a uniquely free-thinking blend of modern rock and metal styles, and by the time they released their first EP, A Demon For Every Occasion, in 2004 their identity was in place and their focus was absolute. A fearsome dedication to playing live and taking their music to the masses led to further evolutionary steps and the ferocious bite of their second release, The Corpses Of Thought, which, alongside a steady stream of incendiary live performances, helped to bring many new converts to the party.
Determined to do everything on their own terms, Obsessive Compulsive have always adhered proudly to a DIY philosophy, selling their CDs via their website and at live shows, purposefully side-stepping the fame-hungry desperation and record label interference that so often strangles bands' creativity before they've even begun.
"We're taking the power into our own hands", states Kelii. "We've been standing outside gigs and getting thrown out of clubs for flyering for as long as I can remember. We're not so punk that we don't want success but we're doing things our way because we don't trust the corporate greed of the music industry. Our album cover depicts a guy in a suit eating a heart with a knife and fork. We believe in being independent and not being part of a machine".
Recorded in 2009 at Parlour Studios with widely acclaimed rock and metal producer Russ Russell (Napalm Death/Evile) at the controls, Dreams Of Death & The Death Of Dreams is a bold, bombastic and relentlessly intense debut album that marks the moment that Obsessive Compulsive evolve from committed underdogs to genuine contenders. With shades of everyone from Hole and Life Of Agony through to Killing Joke and Atari Teenage Riot colliding in a shower of gleaming sonic shrapnel, songs like blistering opener and video track '$$' and the venomous 'Spit The Medicine' showcase a brave and exhilarating new force in British rock music. Self-released and driven fearlessly along by the band's unerring self-belief, this is one of the most exciting rock albums to emerge from the UK in a long, long time. It's time to get obsessed…"
Dom Lawson (Metal Hammer)